The "Ate Collection" Necklaces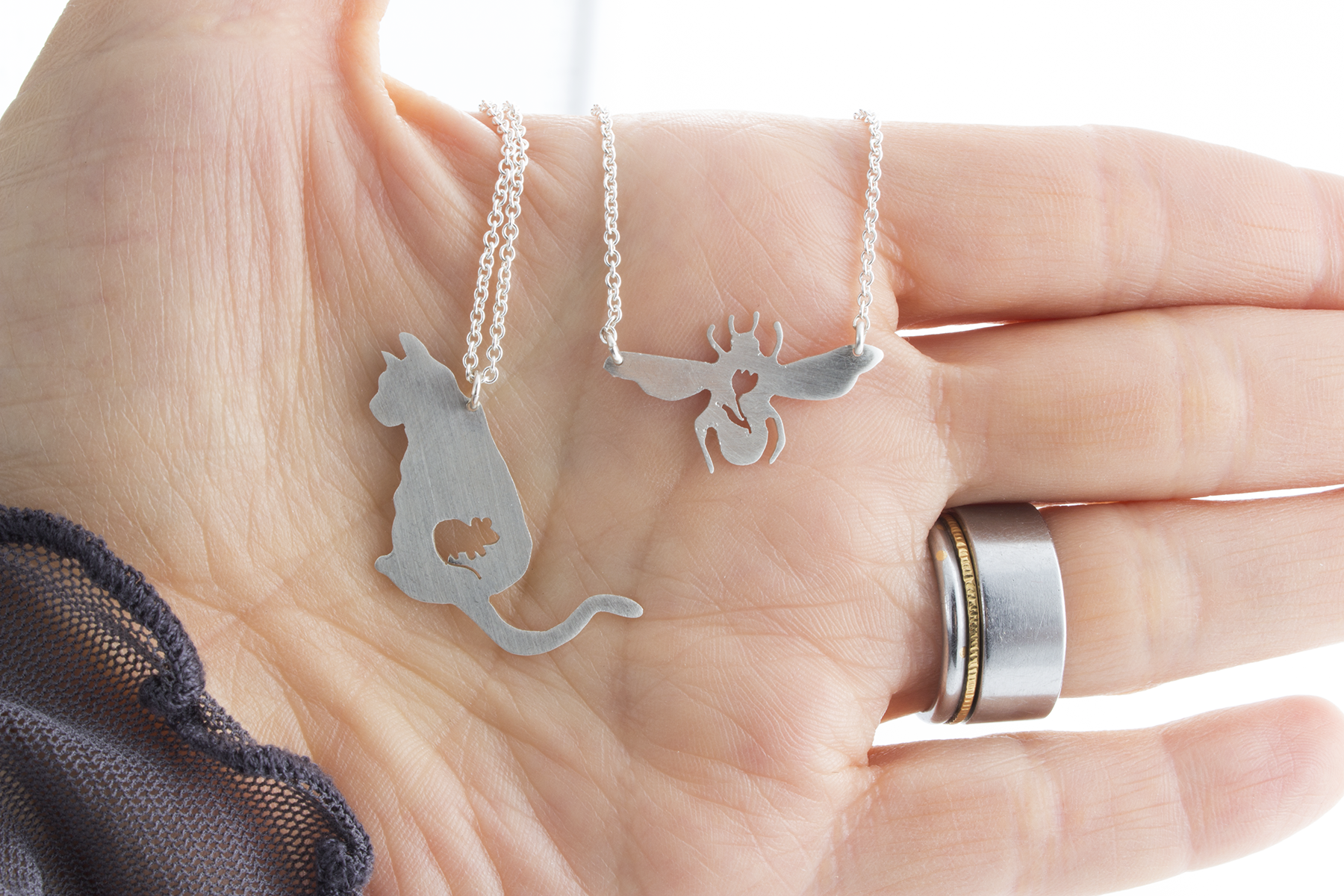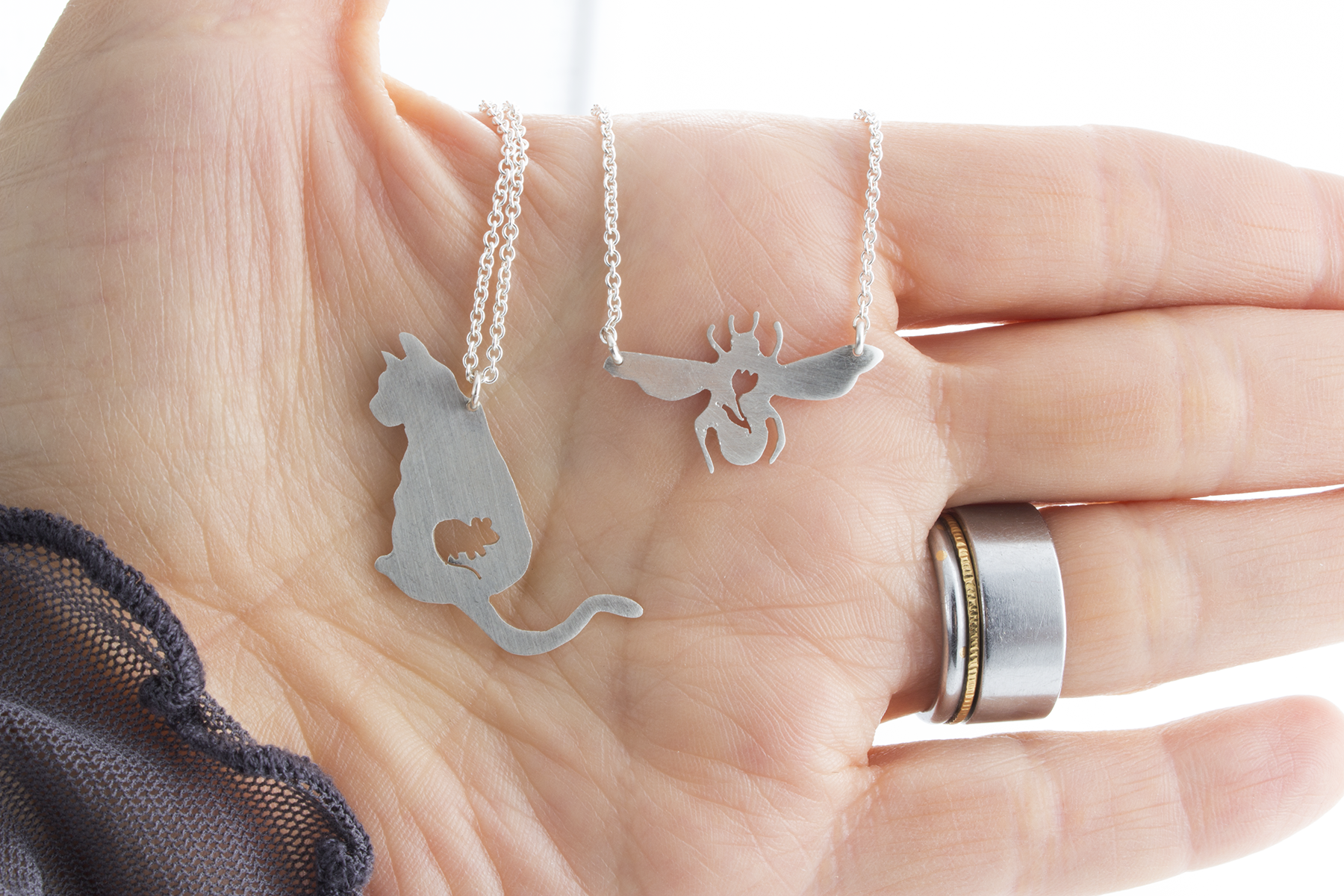 The "Ate Collection" Necklaces
From the beautiful mind of former Amy Zane employee Kelly Jean Conroy sprang the "Ate" Collection, featuring animals and their favorite meals.
These necklaces are tough to photograph in all their glory, but we've done our best. The chains are sterling silver, and are 18 inches long.
There are 3 different options for connecting you to your new wearable art. In checkout, you can 1) choose to have it shipped, 2) pick-up inside the store, or 3) curbside pick-up, where we will run the artwork out to your waiting car. Options 2) and 3) are free. The shipping charge for 1) covers insured first class USPS mail, which will be sent out within 1-2 business days.