Small Ceramic Dishes by Susan Walton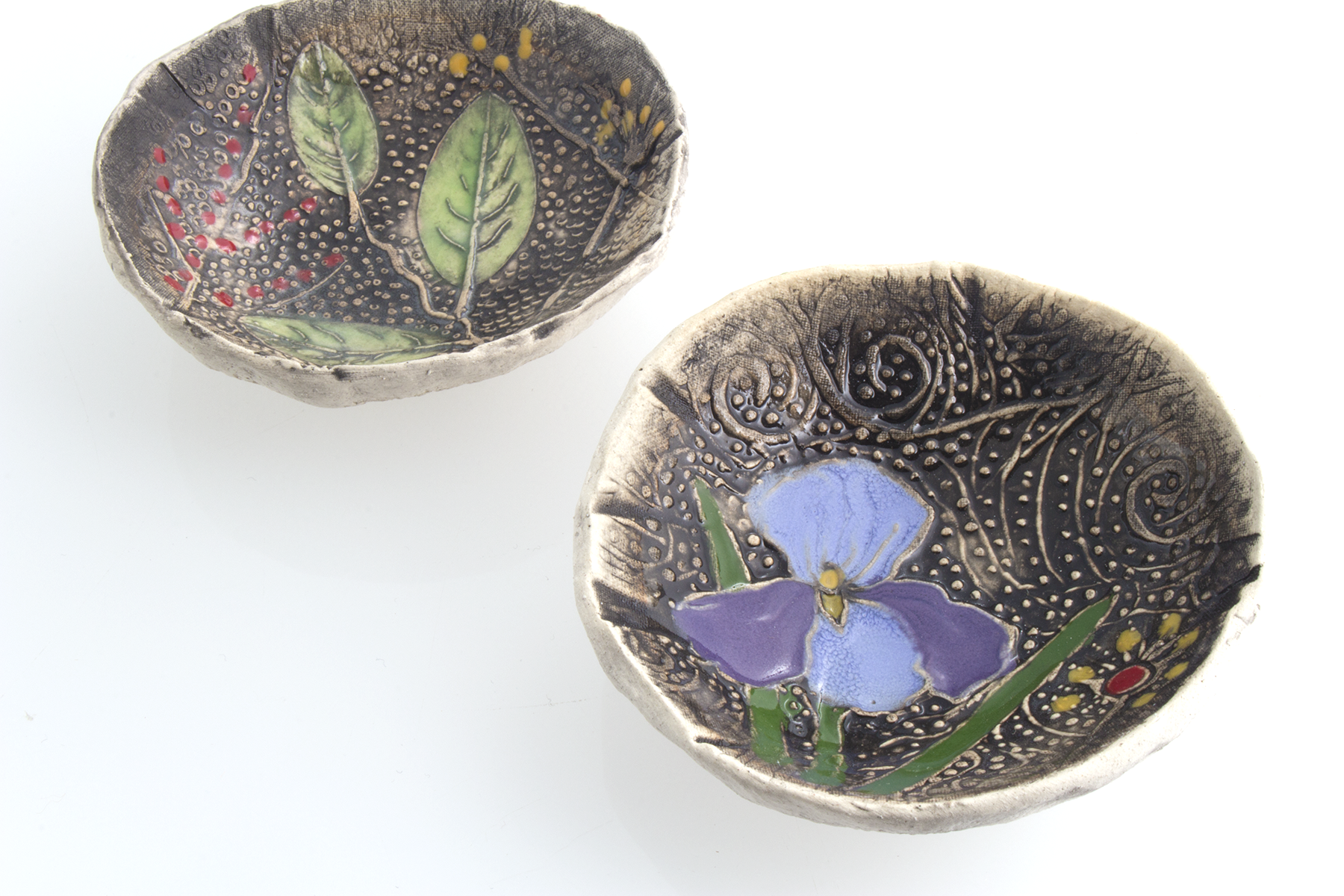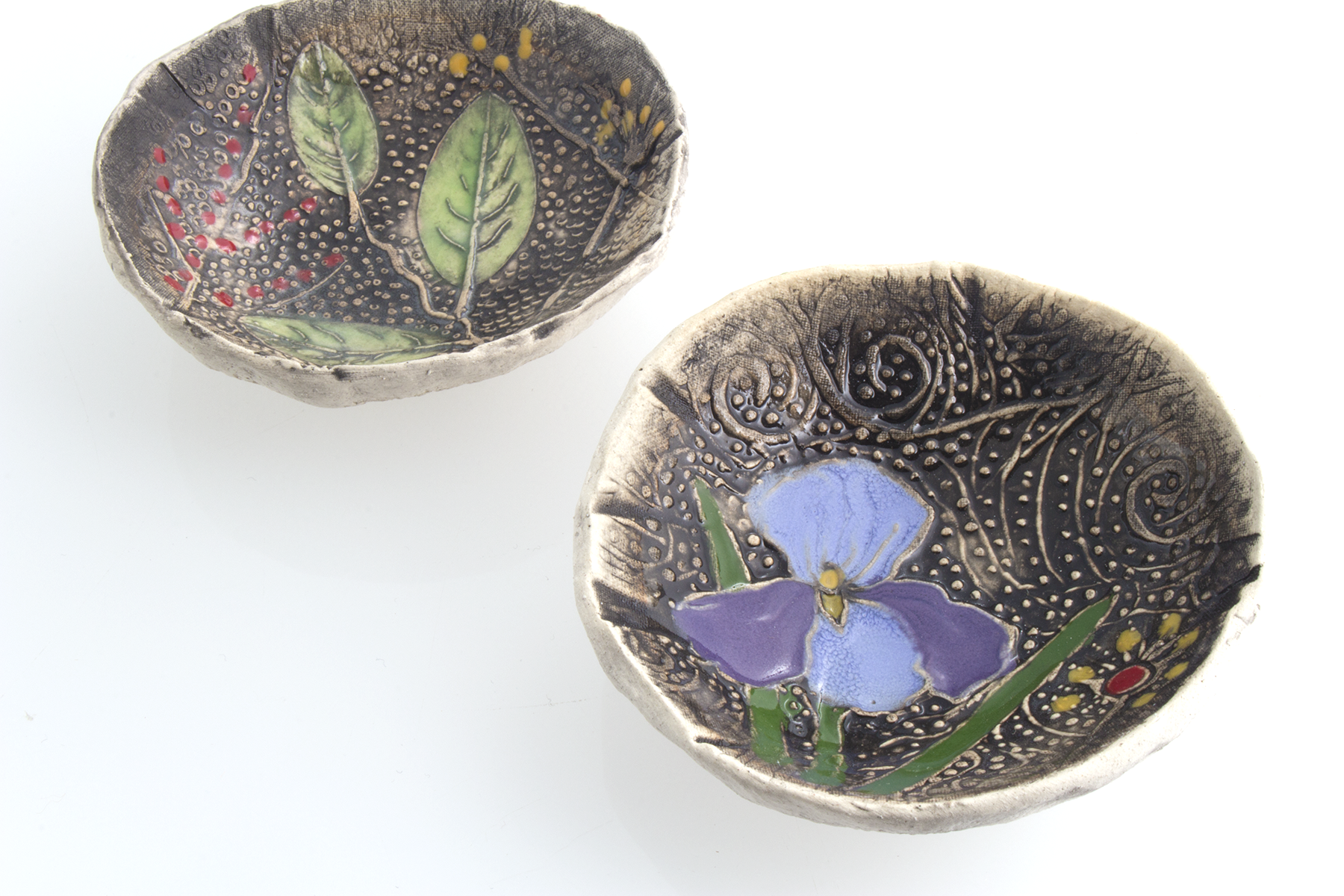 Small Ceramic Dishes by Susan Walton
Susan Walton's original botanical drawings have been inlaid in these unique and rustic earthenware clay dishes. A glossy glaze accents the botanical details, while the remainder of the dish has been left matte. The back sides are impressed with delicate lace too!
Each measures about 3.5" across the diameter and stands about 1" tall. The dishes were made with food-safe glazes, but hand washing is recommended.
There are 3 different options for connecting you to your new artwork. In checkout, you can 1) choose to have it shipped, 2) pick-up inside the store, or 3) curbside pick-up, where we will run the artwork out to your waiting car. Options 2) and 3) are free. The shipping charge for 1) covers insured first class USPS mail, which will be sent out within 1-2 business days.