Very Cool 2-Sided Chrysoprase Pendant Necklace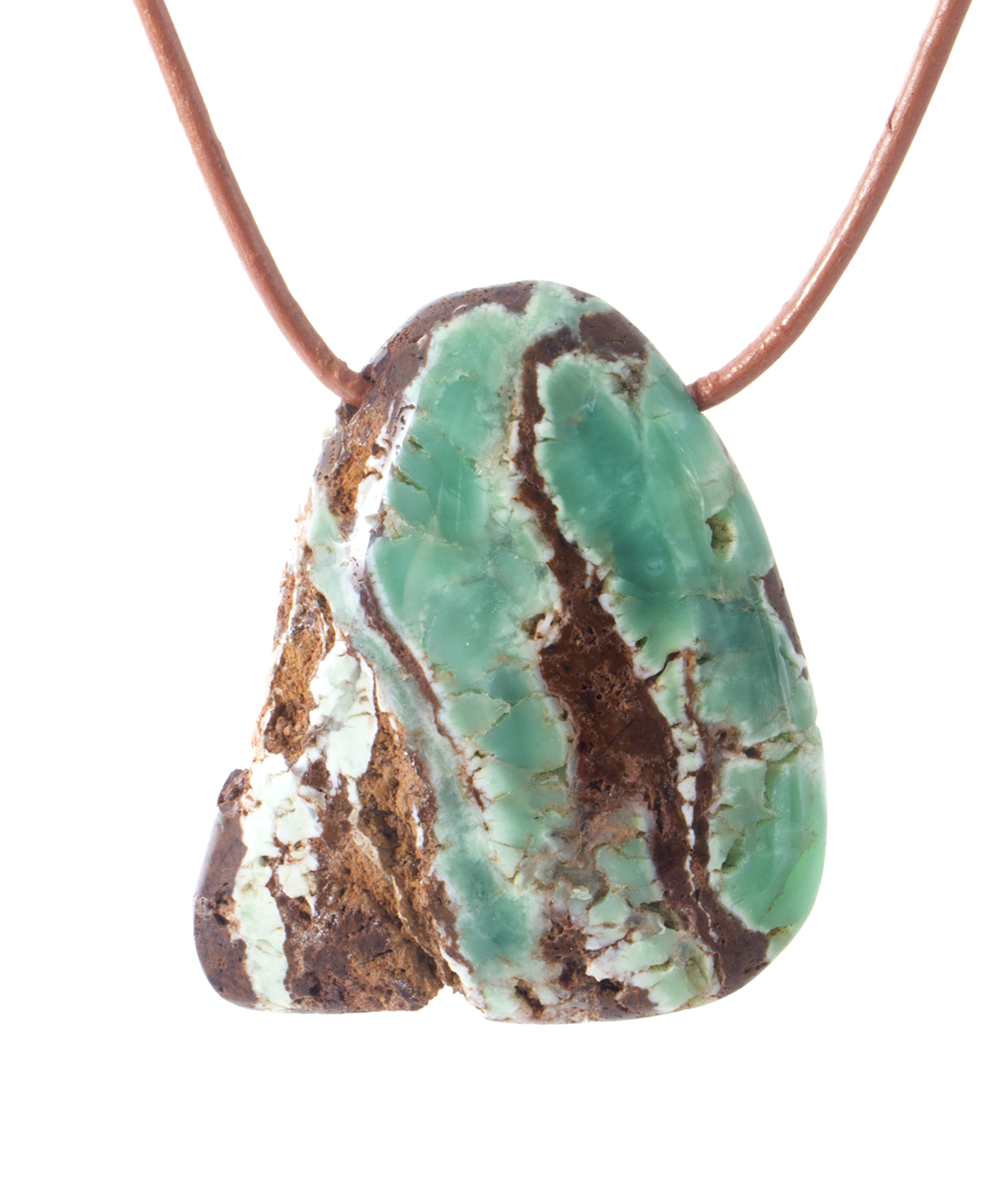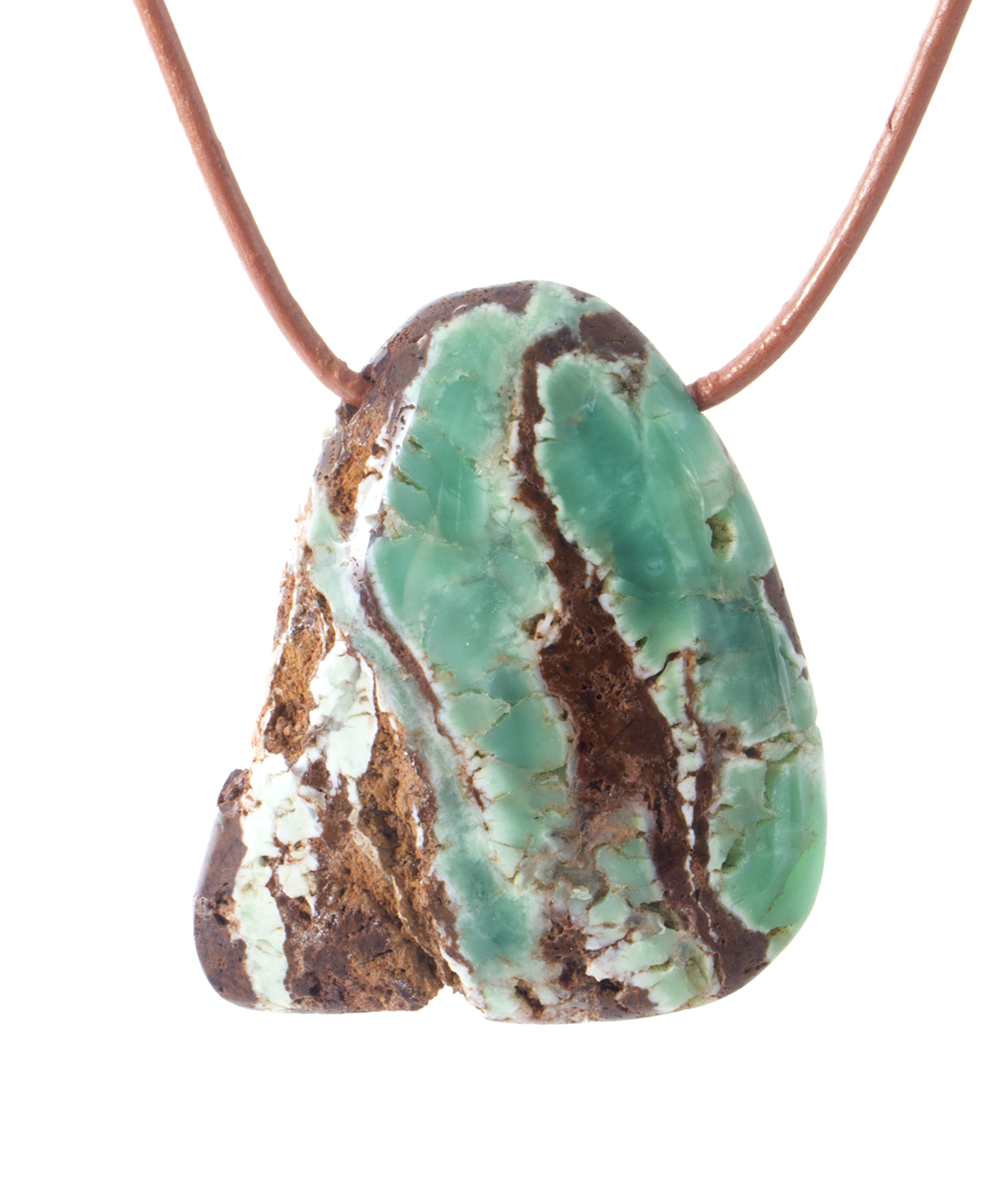 Very Cool 2-Sided Chrysoprase Pendant Necklace
Chrysoprase is a variety of chalcedony, and in metaphysical terms, is thought to attract new love, abundance and prosperity. This Chrysoprase pendant makes quite an impact. It is bold, and beautiful, and has two gorgeous sides.
The pendant measures 1.74 inches long by 1.5 inch wide. The quality natural leather cord is finished with sterling chain and clasp, is adjustable 16-18 inches long, and is finished off with an Amy Zane leaf tag and a Swarovski crystal for extra sparkle.
Your necklace will be shipped first class USPS mail with insurance and will arrive in gorgeous Amy Zane packaging. Due to the complex nature of international shipping, we may need to charge more for international shipping.