Dazzling Green Mica Drusy on Kyanite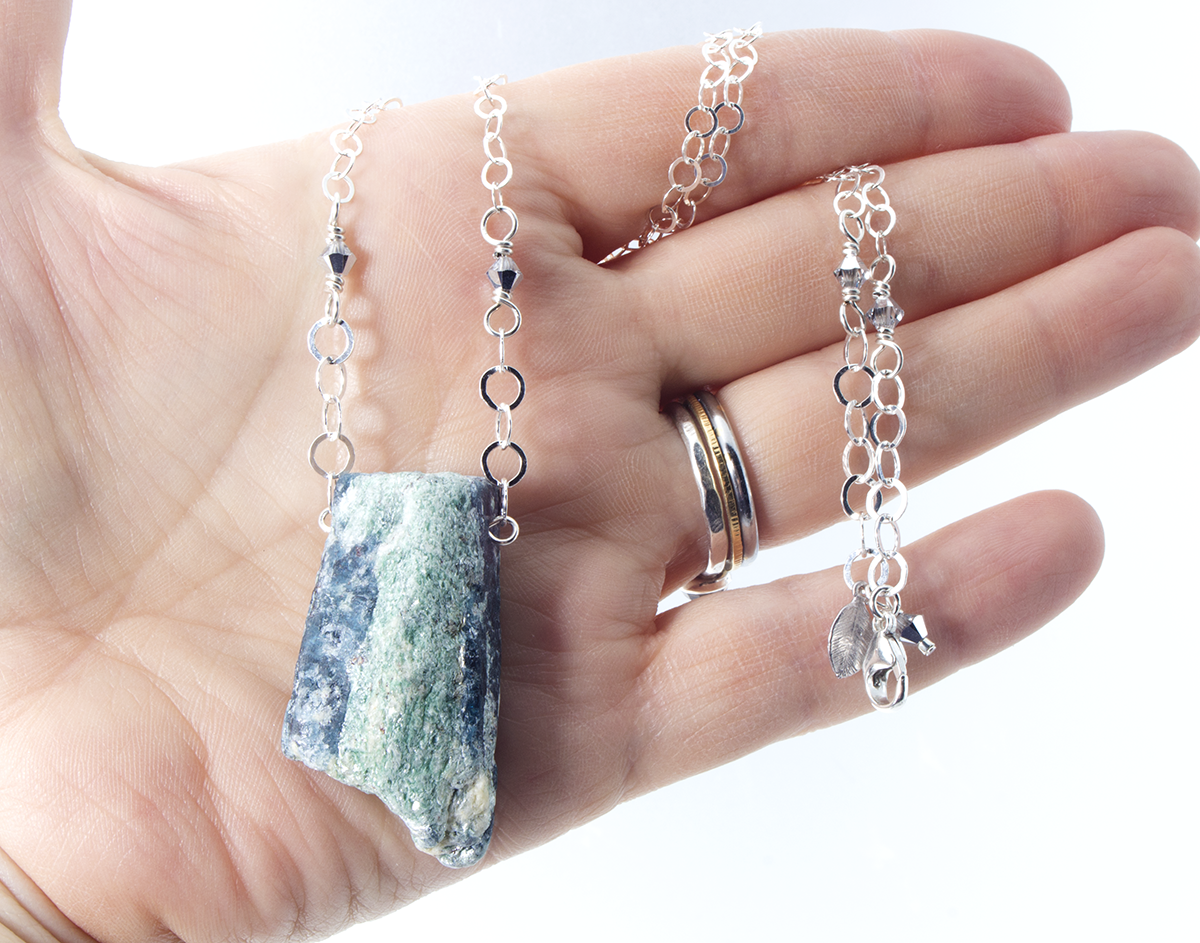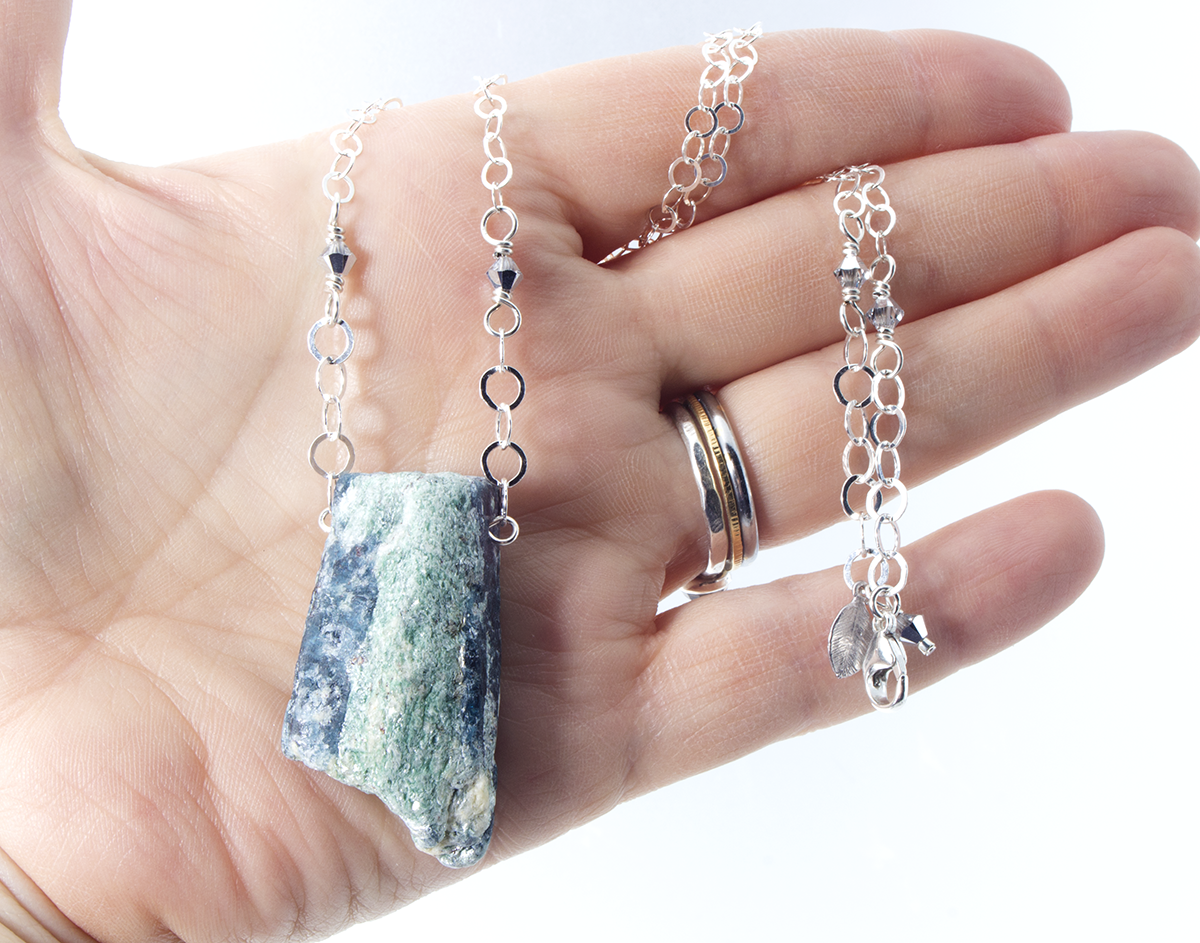 Dazzling Green Mica Drusy on Kyanite
Once again, my lack of photography skills betrays my work. This pendant is sparkly and dazzling and soothing, all at the same time, a combination resulting when green Mica Drusy grows over deep blue Kyanite.
The pendant measures 1.5 inches long by 7/8 wide. The hybrid sterling silver chain connects a larger hoop chain to a smaller hoop chain via two gold Swarovski crystals. The chain is adjustable up to 18 inches, and is finished off with an Amy Zane leaf tag and a Swarovski crystal for extra sparkle.
Your necklace will be shipped first class USPS mail with insurance and will arrive in gorgeous Amy Zane packaging. Due to the complex nature of international shipping, we may need to charge more for international shipping.